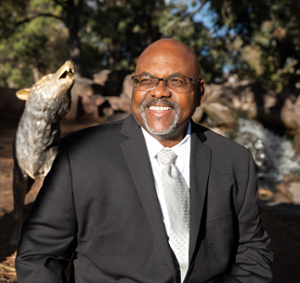 Dr. Hansel Burley
Education
Ph.D., Texas A&M University, College Station
Office: 3004
hburley@unm.edu

Dr. Hansel Burley is a recognized scholar who studies college access, school leadership, and higher education policy and institutional research. He received his Ph.D. in curriculum and instruction from Texas A&M University, College Station. Before coming to the University of New Mexico(UNM), he was an associate dean, department chair, and professor of educational psychology at Texas Tech University (TTU) for ten years. His service at TTU lasted 25 years. While there, he received the TTU President's Award for Excellence in Teaching. Dr. Burley joined UNM as dean of the College of Education and Human Sciences in July 2020. His work in the COEHS included proposing changes in teacher preparation that were adopted by the state and securing 18 new faculty lines related to educator preparation. After stepping down as dean, Dr. Burley joined the School of Public Administration faculty in July of 2023.
Dr. Burley's publication record includes examining factors related to college success, developmental education studies, diversity and educational policy, and a range of studies where he served as the research methodologist. His 2016 co-authored paper, "A meta-analysis of news media's agenda-setting effect, 1972-2015," won Best Theory Paper and Best Overall Paper at the Association for Education in Journalism and Mass Communication annual conference. His edited 26-chapter book, Cases on Institutional Research, surveys a range of topics, from higher education leadership insights, lessons from work with accrediting bodies, and higher education data analysis studies and insights. He looks forward to extending his research to public policy implementation of programs designed to enhance educational excellence and equity.
He has worked with the Texas Higher Education Coordinating Board as an evaluator of in-college readiness programs. He has also served on the board of the Association for Institutional Research. He created the Intercambios Project, which developed and implemented a computer lab for a technology magnet middle school. The lab served students, teachers, and a predominately Latinx community. He also led an early literacy project that provided college student literacy champions for Headstart and Early Headstart programs. Currently, he works as the project evaluator for SystemsGo, a rocketry curriculum designed to encourage students to consider careers in engineering.